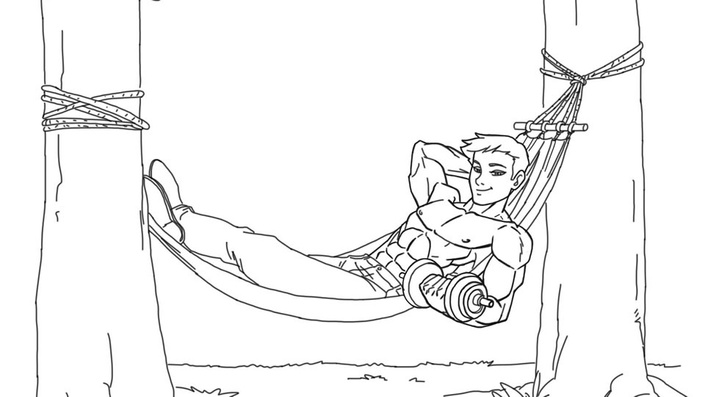 The Lazy Man's Challenge
Learn To Lose Weight & Keep It Off For Good

If you are more than 30 pounds overweight...
If you are sick of yo-yo dieting...
If you want to learn how to lose up to 10% of your body weight in the next 100 days AND KEEP IT OFF...
Forget everything you think you know about diet and nutrition.

Make your health and long term well being a top priority.
Our mission is to empower you to go from fat to fit and guide you on the path to a healthier lifestyle.
Burn Fat Whether You Work Out Or Not

How It Works:
For the next 100 days... simply* eliminate sugar, grains & processed carbohydrates from your diet (no bread, rice, pasta, grains or sugar).
*It's Simple, But It's Not Easy
If it were easy... it wouldn't be a challenge and you'd already have the body you want.
That's Why You Should Enroll
This course comes with a step by step blueprint to show you exactly what it takes to achieve safe, effective & sustainable weight loss.
---


Step One - Motivation
You'll learn how to overcome the mental struggles that come along whenever you make a major lifestyle change.
We'll provide you with daily motivational, educational & inspirational emails & weekly videos to help keep you on track.
You'll get some high fives along the way, and some tough love when needed.
---
Step Two - What, How Much & When to Eat
You'll learn exactly what to eat, and what to avoid in order to turn your body into a fat burning machine.
We'll help you figure out how much you should be eating so that you don't have to count calories and you'll never feel hungry.
You'll learn how to time your meals for maximum fat burning results.
We'll also provide recipes, meal plans, grocery shopping lists and other resources to help you reach your goals.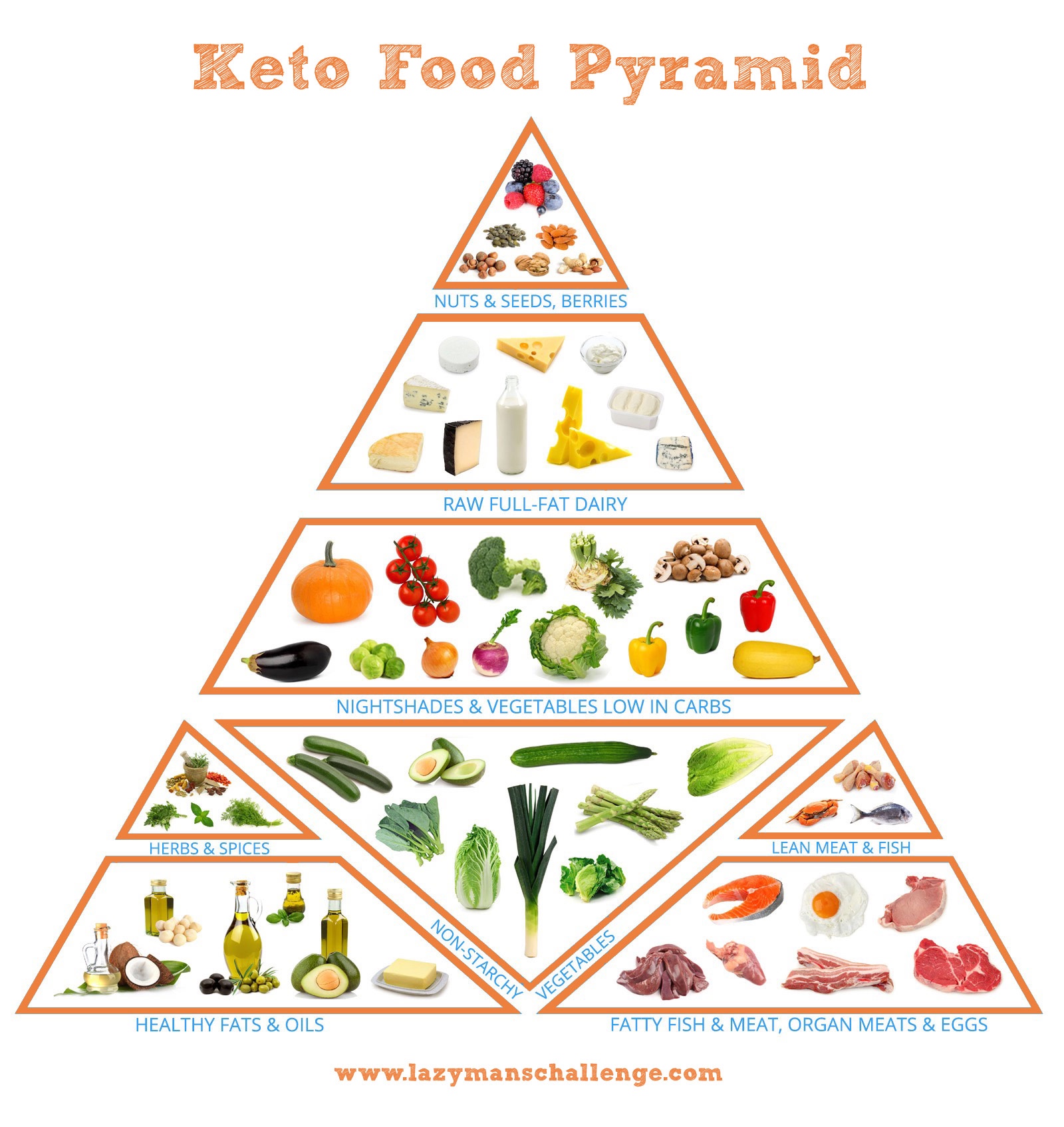 (instead of concentrating on the foods you can't have, focus on the delicious, nutritious options that are available!)

---
Step Three - Accountability & Support
You'll get access to our private Facebook support group where our members will help answer your questions, share tips & recipes, and will encourage & support you along your journey! (this is worth the price of admission alone)
You'll get access to our progress tracking app that will remind you just how far you have come!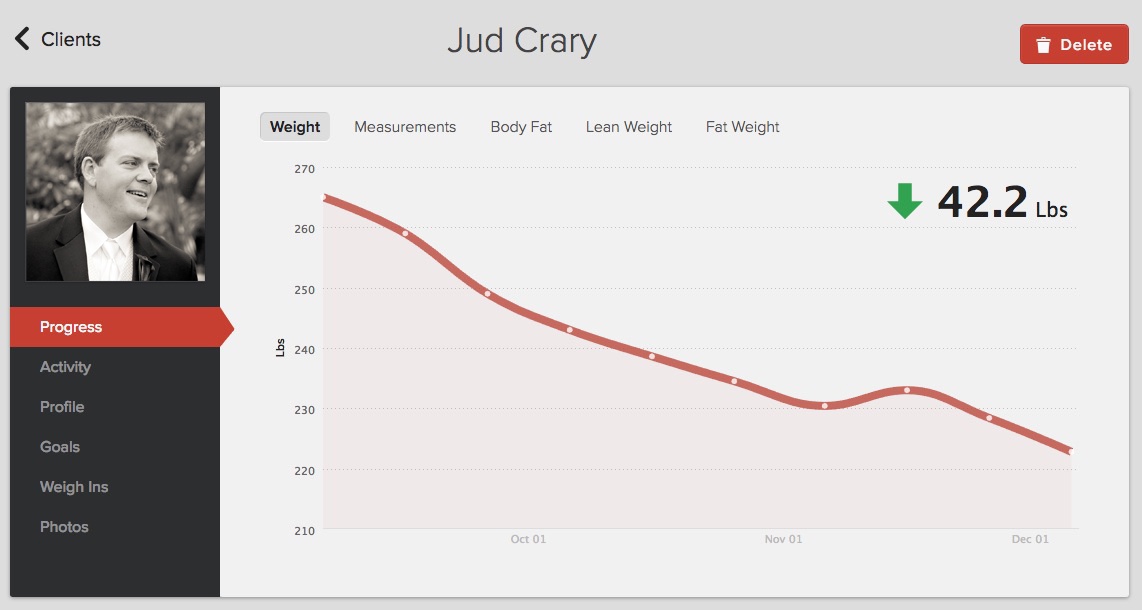 ---
***You're allowed 3 optional cheat days during the challenge so that you can't use a wedding, birthday, holiday or another upcoming special occasion as an excuse not to sign up, however most participants don't even use them.***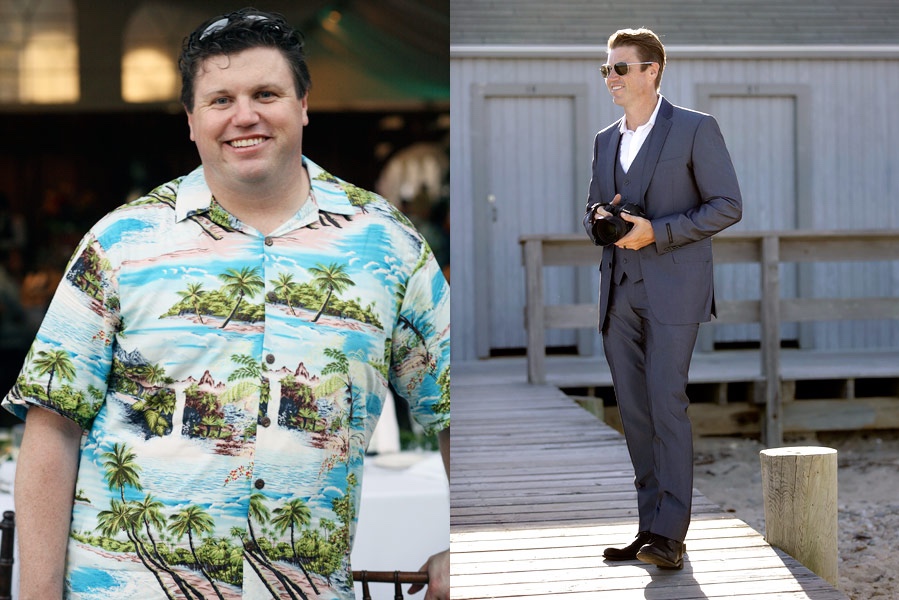 I Know How You Feel
My name is Becker and for most of my life, I struggled with my weight.
I was a chubby little kid who turned into an awkward, overweight teenager and then grew into a severely obese adult no matter how hard I tried to lose weight.
Over the years, I have tried just about every kind of diet known to man.

I've spent thousands of dollars on personal trainers, gym memberships, exercise programs, shakes, supplements and "special diet food".
While I'd lose a few pounds here and there... the weight always came back.
In the last few years I've learned why none of the approaches worked, and most importantly...
I have learned how to achieve safe, effective & sustainable weight loss, and I want to teach you!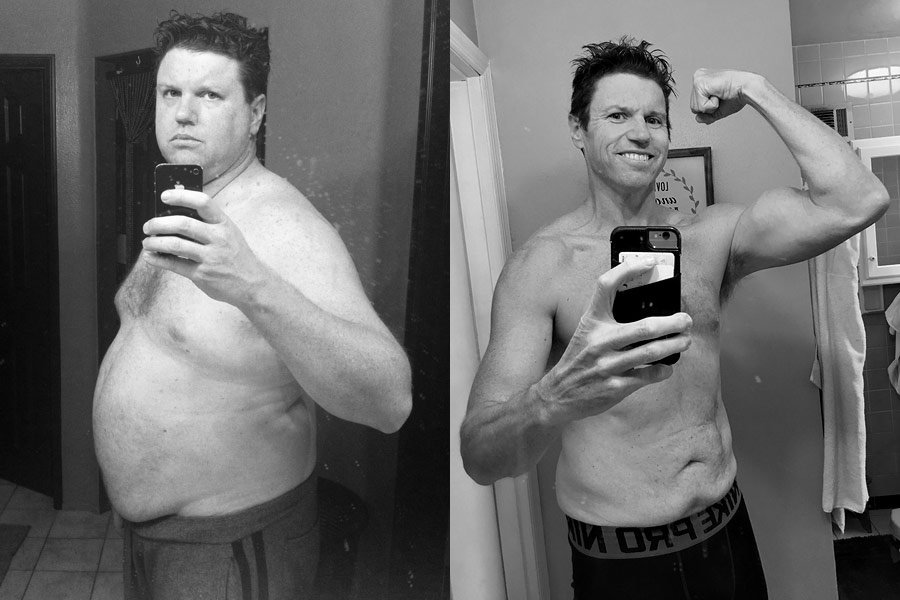 (Obviously I didn't get these results in 100 days, but I know what it takes to lose weight and keep it off!)
Success Stories
249 participants lost 4,063.8 pounds collectively before we started using this ticker in December of 2016:
(all of our challengers will have access to the Fit Clients app to monitor their progress).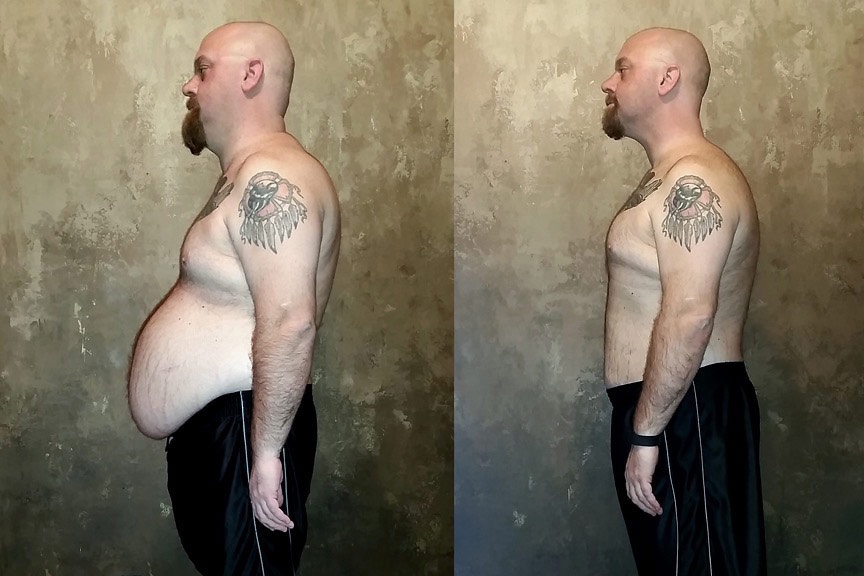 Jason dropped 70 pounds in his first challenge
---
Here are a few testimonials from people whose lives have been transformed:
"I am happy to report that I have lost 56.7 pounds and 18.6% of my total weight. I feel like a totally new person. I have way more energy, I am in a better mood and I can keep up with my son." - Craig M.
"It seems like every January for the past 20 years I'd try a new diet (Weight Watchers at least 10x, Jenny Craig, South Beach, Low Fat, Grapefruit, Military, and several other ones. Within a few weeks I would get tired and give up. I started the Lazy Man's Challenge at 266 pounds and 100 days later, I weighed 217.7 (down 48.3 lbs.)" - Beverly
"My husband and I decided to do this challenge together on our twenty year wedding anniversary and it has been amazing! We have lost over 90 pounds together!" - The Carsons
"I went from a size 16 jeans to a 12 and I didn't work out once! I've tried EVERYTHING to lose weight and finally I have found a plan that works for me! Last spring I weighed 236 and I am down to 190 and counting down!" - Melissa
"I started the challenge when my baby was 6.5 months old and I'm proud to say, that after the 100 days, I'm back in my pre-pregnancy jeans!" - Ashley
"The amount of people who have told me I look skinnier... especially in the face (which has been my biggest insecurity) has totally validated this way of eating in so many ways. It's great to feel great again" - Jessica
Course Curriculum
2. Keto 101 (Phase 1)
Available in days
days after you enroll
3. Keto 201 (Phase 2)
Available in days
days after you enroll
Frequently Asked Questions
---
When does the course start and finish?
This is a self guided course and it starts whenever you are ready to finally commit to losing weight once and for all. I recommend enrolling right away so you can get access to the materials, meal plans, recipes and shopping lists and then actually starting the challenge a couple days later after you've gone grocery shopping.
The course is 100 days long and it's divided into 3 phases (roughly 33 days each).
In part 1, we teach you the basics, what to eat and what to avoid, as well as helping you through the mental battles you'll encounter.
In part 2, we'll help you understand how much you should actually be eating to continue to lose weight while remaining completely satisfied.
In part 3, we go over advanced techniques to accelerate fat metabolism and prepare you for life after the challenge. As I tell every student who enrolls... "The real challenge begins on day 101".
We often see an uptick in registrations at the end of every month for those who are starting on the 1st, but honestly, the best time to start losing weight is RIGHT NOW!
---
How long do I have access to the course?
How does lifetime access sound? After enrolling, you have unlimited access to this course for as long as you like - across any and all devices you own.
---
Do you guarantee the results?
I am pretty confident about the effectiveness of the program although, like the disclaimer says... I can't make any guarantees.
Obviously I can't offer a "money back guarantee" otherwise someone could give up at any time, not get the results, then say the program didn't work and request their money back... and I am not about to reward quitters.
I often say, "I all but guarantee this plan works, I just can't guarantee that you'll stick with it. If you do, I think you'll be pleased with the results".
You're paying for motivation and it's my job to make sure you succeed!
Also, the FTC is very strict about making weight loss claim guarantees, so even though I am very confident in this plan, individual results may vary.
---
Is it safe to eat all that fat?
Absolutely. I wholeheartedly believe it is. We've been duped for years, but all of the latest scientific evidence confirms "the link between saturated fat and heart disease simply does not exist".
If this wasn't safe I wouldn't be promoting it nor would I be eating this way myself. As a new dad, it's important for me to be healthy for my daughter and I am confident this plan is perfect for long term health.
---
Can vegetarians follow this plan?
They can, although they have to make a bit more of an effort to get enough fat in their diet. We've got some references on how to do it in resource section.
---
What about women, this seems like a manly way to eat?
Actually, so far over 60% of the participants have been women and many of them have experienced incredible results
---
What about coffee?
Good news... coffee is in! You just to modify it a bit. There are several approved coffee recipes in Keto 101.
---
What about alcohol?
Beer & sugary cocktails are out, but dry wines and many spirits that are sugar free are fine in moderation.
Why Pay?
Of course you can save the $$$ and do it on your own... but let's get real... you probably won't!

You're putting the money up as a motivator, and you don't want it to go to waste, so you'll be more likely stick with the program.

Also, being a part of a group of people who are on the same plan as you can be very helpful and provide you with support and motivation. Many of our members said the Facebook group was the best part of the challenge.

Lastly... most of our members end up saving hundreds of dollars on their overall food expenses over the course of the challenge,

so the challenge ends up being practically free!
Invest if your long term well being! You are worth it!

This course is closed for enrollment.
Ketology is launching June 1st and a new and improved Lazy Man's Challenge will debut at that time. Join the waiting list here.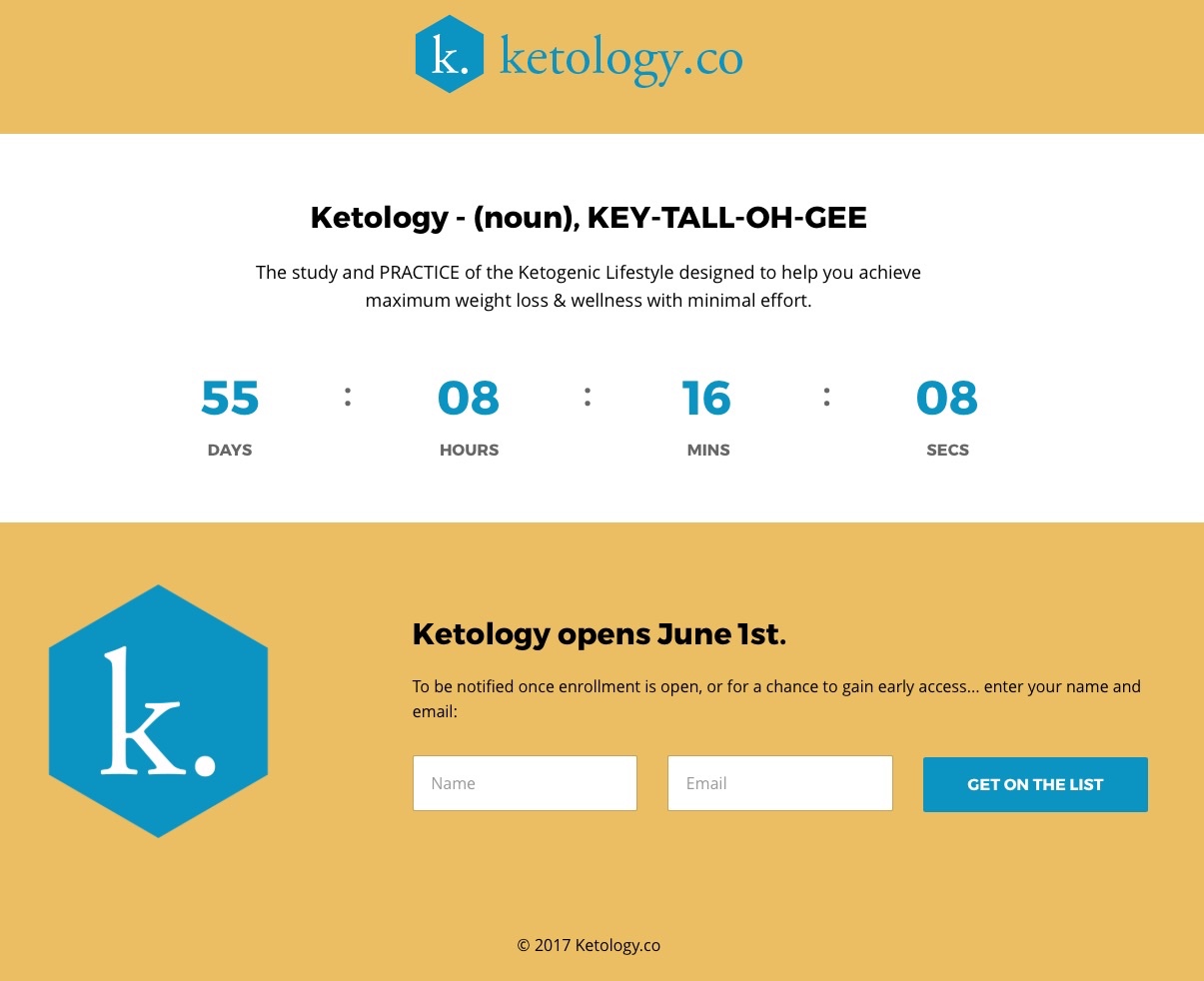 Disclaimers
I'm not a doctor, nor a fitness expert, nor a nutritionist, so you should take my advice with a grain of salt and do your own research on the #LCHF way of eating before embarking on this challenge with me. By joining this challenge, you are only paying for motivation, access to our supportive community and our curated list of resources. Most of the information, recipes and suggestions are provided as a courtesy and are available in various places online often free of charge. As all health related programs state… I am not responsible for anything bad that happens to you if you do decide to follow my plan, nor am I making any claims or guarantees of the program's success or effectiveness. Proceed with caution and at your own risk.